| | | |
| --- | --- | --- |
| PRODUCT |   | |
{eyou:models type="son" loop="60" id="field" typeid='3'}
{eyou:models name="$field.children" loop="100" id="field2"}

{/eyou:models}
{/eyou:models}
| | | |
| --- | --- | --- |
| Hot goods |   | |
| | | |
| --- | --- | --- |
| Contact us |   | |
San Ya Plastic Masterbatch Co., Ltd Changzhou
Mobile:+86 134 0137 5722
Tell:+86 519 86519353
Fax:+86 519 86518353
Email:admin@sanyamasterbatch.com
Address:Dingshe, Qianhuang, Changzhou, Jiangsu, China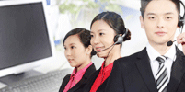 Polymer Processing Aid

Polymer Processing Aid (PPA) are fluropolymers based additives use to reduce the friction between the molten plastic and the metal die-wall, resulting in a reduced stress on the molten plastic especially with low melt flow index resins such as PP and PE. This will lessen any die build up, and thus fewer cleaning of the die and higher productivity is achieved. PPA helps to overcome other problems including

Control film thickness with a smooth flow for high speed processing applications such as cast and BOPP films.

Prevent gels formation for LLDPE blown films.

Reduce products surface defects (warping, pipe extrusion, PET blow molding, cables, etc...)

Increase productivity and reduce power consumption.