| | | |
| --- | --- | --- |
| PRODUCT |   | |
{eyou:models type="son" loop="60" id="field" typeid='3'}
{eyou:models name="$field.children" loop="100" id="field2"}

{/eyou:models}
{/eyou:models}
| | | |
| --- | --- | --- |
| Hot goods |   | |
| | | |
| --- | --- | --- |
| Contact us |   | |
San Ya Plastic Masterbatch Co., Ltd Changzhou
Mobile:+86 134 0137 5722
Tell:+86 519 86519353
Fax:+86 519 86518353
Email:admin@sanyamasterbatch.com
Address:Dingshe, Qianhuang, Changzhou, Jiangsu, China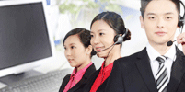 First, introduction

Black masterbatch with high concentration of carbon black polyethylene resin as the carrier, by high temperature and practice. Adaptable, easy to disperse, suitable for most resins. Black masterbatch using carbon black (Carbon Black) to produce. Carbon black is a mixture of students very difficult to handle and dirty, it was full of dust, light and fluffy. Unless a large scale of treatment is adopted, it will contaminate the machine and workers, so that the working environment will become dirty. Because of this, casters are generally choose in a carrier resin, black masterbatch, complete pre dispersion of carbon black. The resin carrier is clean, free flowing and easy to use.

Two, application areas

PE, PP, PS, ABS, PVC, PC, PA, PBT, PU, EVA, etc.. Applicable to most thermal resin. Injection, pumping grain, a pressing plate, film, cast film, wire, cable, fiber spinning, blow process. Environmental protection high concentration high luminosity special injection molding grade of black masterbatch. Household appliances, automobiles, toys, building materials, hardware accessories and other industries.