| | | |
| --- | --- | --- |
| PRODUCT |   | |
{eyou:models type="son" loop="60" id="field" typeid='3'}
{eyou:models name="$field.children" loop="100" id="field2"}

{/eyou:models}
{/eyou:models}
| | | |
| --- | --- | --- |
| Hot goods |   | |
| | | |
| --- | --- | --- |
| Contact us |   | |
San Ya Plastic Masterbatch Co., Ltd Changzhou
Mobile:+86 134 0137 5722
Tell:+86 519 86519353
Fax:+86 519 86518353
Email:admin@sanyamasterbatch.com
Address:Dingshe, Qianhuang, Changzhou, Jiangsu, China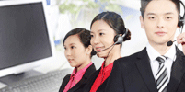 Our mineral-based polyolefin masterbatches formulations are developed to produce the highest quality of filler masterbatches that serve a wide variety of applications. Our goal is to deliver products that help customers reduce product and production costs, and at the same time enhance product performance and efficiency.

Filler Masterbatches made of calcium carbonate (CaCO₃) can achieve many functions such as:

Reduce manufacturing costs

Increase productivity

Delivering performance

Improve mechanical properties

For many plastic applications, CaCO₃inclusion can improve

Rigidity

Surface anti-friction

Anti-slip property

Shrinkage ratio

Thermal resistant and more…

Applications include general use in injection molding, blow molding, woven sacks, and sheets extrusion; our higher grades of CaCO₃ masterbatches are applicable for high speed thin gauge film and extrusion coating applications.