| | | |
| --- | --- | --- |
| PRODUCT |   | |
| | | |
| --- | --- | --- |
| Hot goods |   | |
| | | |
| --- | --- | --- |
| Contact us |   | |
San Ya Plastic Masterbatch Co., Ltd Changzhou
Mobile:+86 134 0137 5722
Tell:+86 519 86519353
Fax:+86 519 86518353
Email:admin@sanyamasterbatch.com
Address:Dingshe, Qianhuang, Changzhou, Jiangsu, China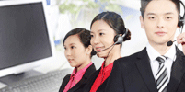 Quality white masterbatch preferred
Release date:2021-08-20
San Ya Plastic Masterbatch Co., Ltd Changzhou
Placke Plum production of high quality, non-toxic and environmentally friendly, cheap!
About this high-quality white masterbatch, see:
A white female pink Description:
The series is based on a specific masterbatch carrier resin with a high concentration of a colorant compound, by high speed mixing, twin screw extrusion kneading processing. Suitable for coloring (PE, PP, EVA, PS, ABS) resin, etc., are widely used in the field of extrusion processing, injection molding, casting, blown film, blow molding and film and other plastic products.
Second, the female white powder Main Specifications:
Appearance: color, uniform size cylindrical, round or flat round particles;
Dispersion: colorless, streaks
Heat resistance: 200-300 ℃
Migration resistance: ≥4 level
Light fastness: Class 4-8
Third, the use of powder white female ratio and methods:
The masterbatch and raw material resin ratio of 1: 10-50 (according to the specific requirements of the product may be) by mixing (after drying if necessary) can be used.
Fourth, the advantage of using the white powder of female
1, to ensure that the pigment dispersion to achieve the desired effect, and to achieve the stability of different batches of colored article colored;
2, to maintain the chemical stability of pigments and other additives, to reduce the thermal degradation of the plastic material;
3, easy to operate, clean environment, significantly reduce labor intensity, easy to implement automation of plastics processing.
Placke Plum brand supplier, you are welcome to buy!